Critter Sitters offers Dog Boarding, Dog Daycare, Dog Walks, Pet Care, Pooper Scooping and Pet Taxi's
As pet owners, you face the dilemma of how to care for your pets when you are traveling away from home, working unusual hours or enduring lengthy illnesses.  When those times arise, Critter Sitters is a phone call away, ready to provide assistance at (315) 430-PALS (7257).
---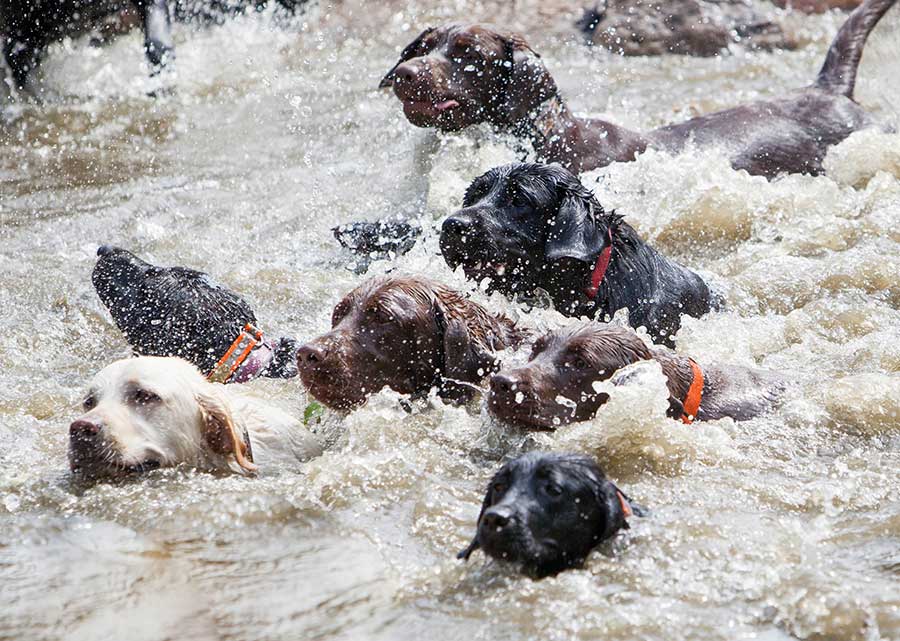 Boarding
We offer onsite boarding here at the Critter Pad. The property has five acres for your dogs to run, play, and hone their natural born instincts. We love to provide your animals with the opportunity to be at a facility which is all about dogs. $38 per day.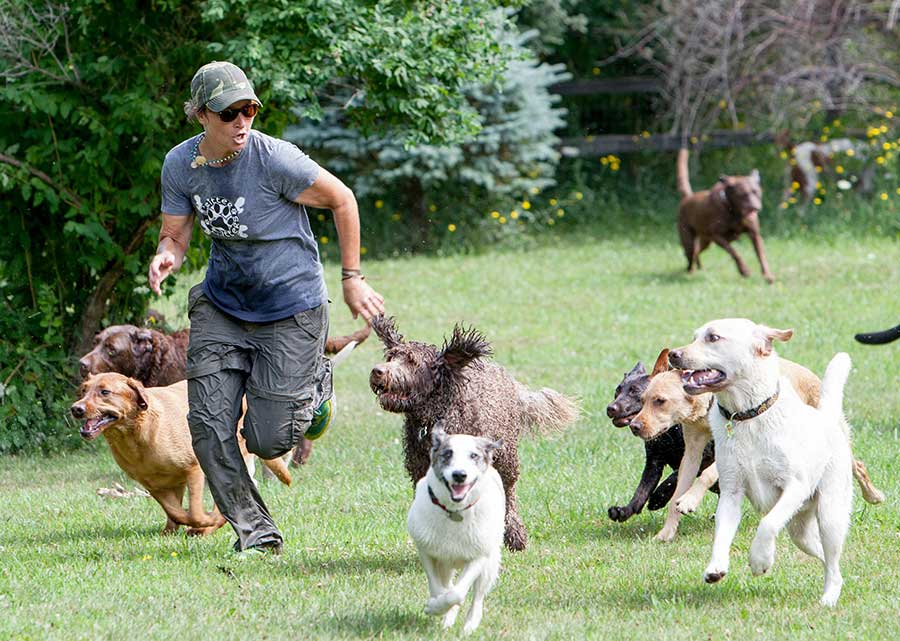 Doggie Daycare
We also offer doggie daycare Monday through Friday. What makes our daycare different from the rest is we pick up and drop off each day. They will be able to be outdoors in 5 acre fenced in area. Each play yard has a different set up in a natural outdoor surrounding. Your dog will have the time of its life here at dog Disneyland. $32 per day.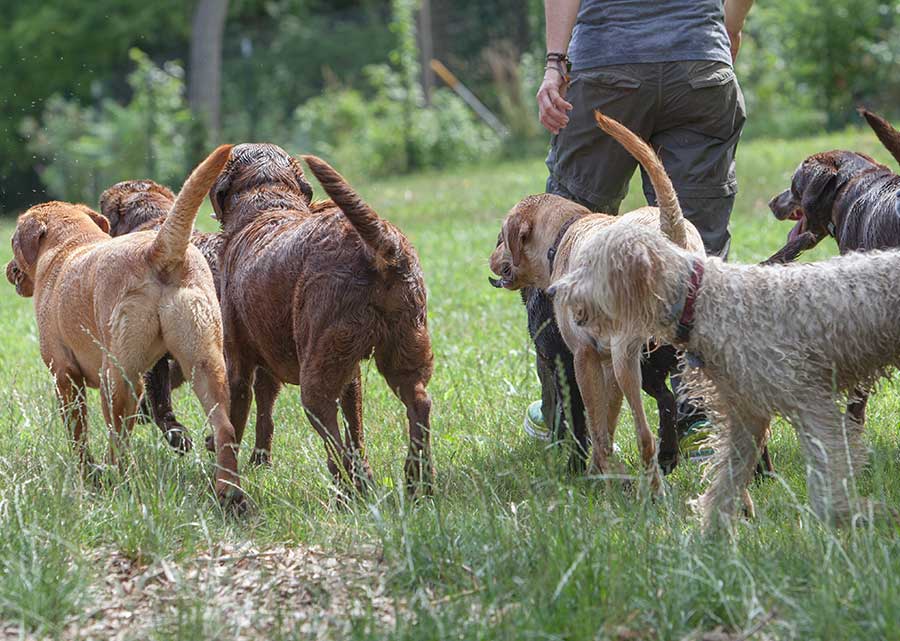 Dog Walking
At Critter Sitters we offer daily dog walks for all types of dogs. We also offer call services to accommodate your last minute plans. We at Critter Sitters understand that you want the best for your pet without mortgaging the house so you will find that we offer the lowest prices in town. If you can find a lower price we can verify, we will match it. Exercise is an essential part of your pet's life to prevent heart problems and obesity. If your dog usually gets two walks per day, we will try to match the normal routine as much as possible.
$22.00 per Visit ($19 for clients who use Critter Sitters each week for a daily visit.)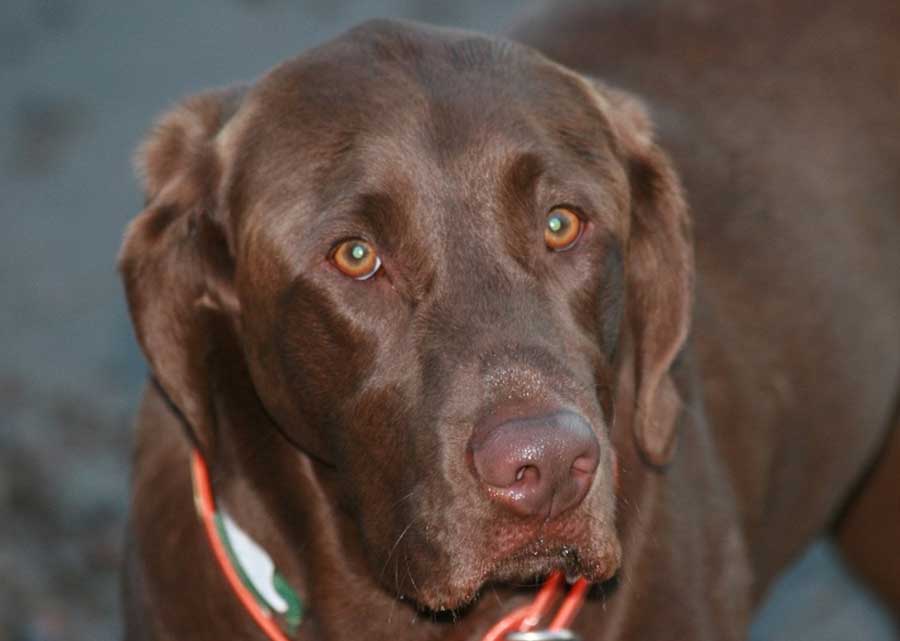 In-Home Pet Care
At Critter Sitters we understand how difficult it is for you to leave your beloved pet in the hands of someone else. We also know that you want your pet to be as comfortable and happy as possible while you're away. That is why we at Critter Sitters will come to your home to care for your pet, not leave it locked up in a crowded impersonal kennel. Your pet will be in familiar surroundings and following its normal everyday routine. We at Critter Sitters will walk your dog daily according to the schedule that you give us, give food and water, pick up droppings, bring in mail, plant care and even sit and spend time with your cat and other animals. We will always set up an orientation visit to meet with you and your pet about a week before you leave so everyone, including the pet, is comfortable.
$22.00 Per Visit 20 Minutes in Length $35.00 Per 1 Hour Visit $75 per night (No limit of pets) An employee actually stays right in your home to watch your pet. Note: One week notice required for service or cancellation.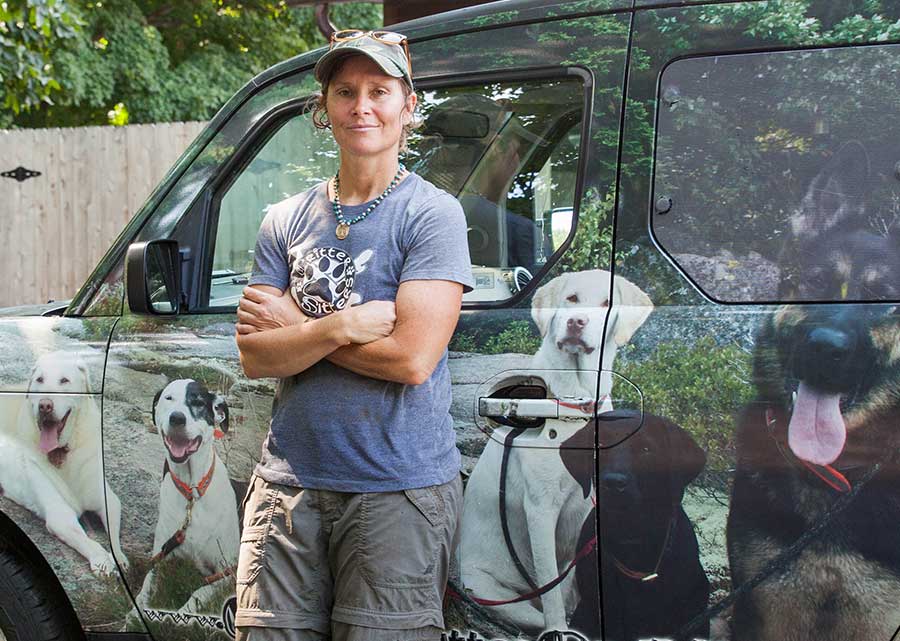 Pet Taxi
We at Critter Sitters understand that you do not always have time to run errands for your pet so we will do them for you. We offer visits to the vet, groomer, trainer, pet store and more. We will take your pet anywhere within a ten mile radius of your house. Additional mileage available for an extra cost.
Price varies according to mileage and time – Please inquire for a quote.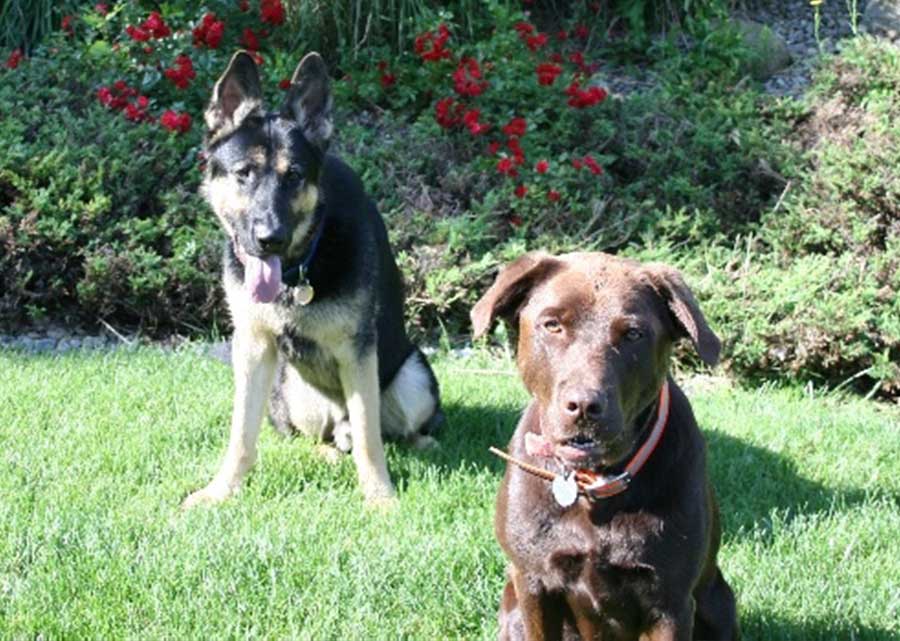 Pooper Scooper
Dog droppings are not only unsightly, but can be very harmful to your family and the environment.  It can be awfully hazardous if your dog's poop is left to decay naturally.  The nitrogen and phosphorous contained in dog waste breaks down into ammonia, which pollutes the water system.  This leaves your drinking water cloudy, green with algae, and full of toxins.  Decaying dog waste also brings excess flies and other insects that transmit diseases to you and your family.  Dog waste contains parasites and bacteria. Some of the diseases that are transferred from dog waste to humans are:
Salmonellosis – the most common bacterial infection that causes fever, muscle aches, headache, vomiting, and diarrhea
Canpylobacteriosis – a bacterial infection that causes diarrhea
Toxocarisis – roundworm infection that causes vision loss, rash, fever, and coughing
Please pick up after your pets or have us do it for you!
Spring Yard Clean-Up
Small Dog  $100 Medium Dog  $125 Large Dog  $150 Each additional Dog  $25
Weekly Clean-Up
Small Dog  $20/week  ($4 ea. additional small dog) Medium Dog  $25/week  ($5 ea. additional medium dog) Large Dog  $30/week  ($6 ea. additional large dog)
---
Extra Charges
Holidays $25.00 additional charge (New Year's Eve, New Year's Day, Easter Day, July 4, Labor Day, Thanksgiving Day, Christmas Eve, Christmas Day) Cancellations $30.00 (Once service has been booked and an interview has taken place) Extra Mileage $5.00 per day outside our service area.  Our service area covers 15 miles from our home. Late fee $20.00 plus 5.5% per month outstanding (Payments not received by billing due date) NSF Charge $20.00 We require payment in full for the first booking at the consultation. Payment in full will be required for each booking thereafter on or before the first visit.